Shop Now For Your Favorite Products!
As a Paul Mitchell Signature Salon, Cutting Loose Salon uses the outstanding Paul Mitchell 'The Color'. Cutting Loose also carries Paul Mitchell's awarding-winning styling and care products, as well as the cutting-edge heat styling professional tools.
Moroccanoil® has become a haircare industry sensation embraced by celebrities, runway stylists and women, the world over.  All of Moroccanoil's nutrient-rich, antioxidant infused products are made with the highest quality, authentic ingredients to provide dramatic results.  Our formulas not only leave hair naturally smooth and shiny, but also improve its actual condition to make it stronger with each use.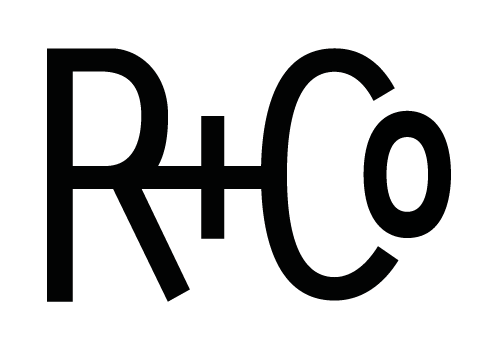 All of our products are treatment-oriented, with the health of the hair and scalp always top-of-mind. We use unique ingredients and complexes to make sure that each product delivers true benefits.
And everything is formulated without parabens, sulfates (SLS or SLES), mineral oil and petrolatum. They are all vegetarian, cruelty-free, gluten-free and color-safe.
R+Co is about an experience. The packaging and fragrances were designed to enhance that experience and evoke a feeling, place, style or attitude. You'll know just by looking at a bottle or tube what a product is meant to do, and the subtle yet sophisticated fragrances—meant for both men and women—are as individual as the members of our collective
These are the products of the hair-obsessed. Oribe, the eponymous product line from one of the most influential hairdressers of all time, defines luxury in hair care. The Oribe line delivers the highest possible levels of performance and sophistication. Oribe delivers truly original formulations: gels that condition, oils that hold, sprays that don't flake or clump, skincare-grade shampoos that prep hair for styling while protecting it from the environment, all lightly scented with specially commissioned French perfumes. Beautiful in function and form alike, this line is for taste-driven individuals who know that personal style – perfectly expressed through excellence – is the ultimate luxury.
By combining our Signature Exotic Tea Complex with advanced binary technology, our first product, Biphasic Infusion, was born. This rejuvenating tea concentrate served as a gateway for a high performance hair care line that infused natural ingredients with modern science.
Our mission is to create a company that is innovative to the hair care industry with high performance products and the encouragement to pursue your passion.
Keratin Complex in-salon smoothing service infuses natural keratin deep into hair's cuticle. This revolutionary therapy reduces frizz and curl and instantly adds amazing shine, silkiness and condition to the hair. The results are astounding. Clients rave that "this is a life-changing experience". Hair is more manageable, smoother and easier to style than ever before. It is perfect on all types of hair – including color treated and chemically processed hair!
Bumble began as an NYC salon where they clipped, colored and styled their way into prominence with a legendary editorial team, a strong design ethic, a Network of like-minded salons and extraordinary products (coveted by hairdressers, actors, models, and beauty junkies worldwide); to this day cultivating creativity whilst remaining deeply and passionately dedicated to the craft of hairdressing.
Founded in Parma, Italy in 1983 by the Bollati Family, Davines Group started as a research laboratory, producing high-end hair care products for renowned cosmetic companies worldwide. After a decade of honing our expertise, we began creating our own brand of Davines hair care products exclusively for salons, and in 1996 founded [ comfort zone ] skin care for premier spas.
"BY CREATING BEAUTY SUSTAINABLY, WE ENCOURAGE PEOPLE TO TAKE CARE OF THEMSELVES, OF THE ENVIRONMENT IN WHICH THEY LIVE & WORK, OF THE THINGS THEY LOVE."
Since the beginning, we've focused on crafting quality products that are scientifically engineered to work, and express our distinctive style and spirit.
DS Laboratories offers the world's most effective topical treatment to reverse the tide of severely thinning hair. Its ingredients have been proven in clinical studies to combat multiple causes of thinning hair
Brazilian Blowout Professional Smoothing Treatments are the most innovative and effective in the world. Through the use of innovative and breakthrough bonding technologies, these treatments actually improve the health and condition of the hair by creating a protective protein layer around the hair shaft to eliminate frizz and smooth the cuticle. The end result is smooth, healthy, frizz-free hair with radiant shine!
Do you suffer from thinning hair, female pattern baldness, or simply always wanted thicker hair? Cutting Loose Salon offers a revolutionary solution: The Evolve Volumizer!
The Evolve Volumizer is a semi-permanent cutting-edge hair piece system that provides full, natural-looking hair to women who are self-conscious about hair loss, or who simply want to add more volume with less maintenance. The Volumizer provides both integration and transformation without using tape, adhesives, or heat. Rather, the system is secured to the guests hair with small, gentle crimp bonds. The guest can wash and style their hair, sleep, and do all of their normal activities with little daily maintenance.
We are offering 10% off the entire service for guests who schedule their initial consultation that night. Please call the salon with questions or for more information.